We can design and manufacture turn-key control panels to meet your application needs. Gulf Coast Pump & Equipment, Inc. is UL listed and covers all NEMA classfications. We design simplex panels, multi-pump VFDs, programmable logic control systens, HMI, and process control instrumentation. Our expert team will provide you with the perfect control for your business.
Request A Quote
Save time and money with complete, ready-to-go systems. Pre-assembled packages offer simplicity when installing electrical and plumbing connections.
Enabling an industrial PLC provides reassurance that your system is continuously monitored. Network connectivity with your application is vital to maintain your system.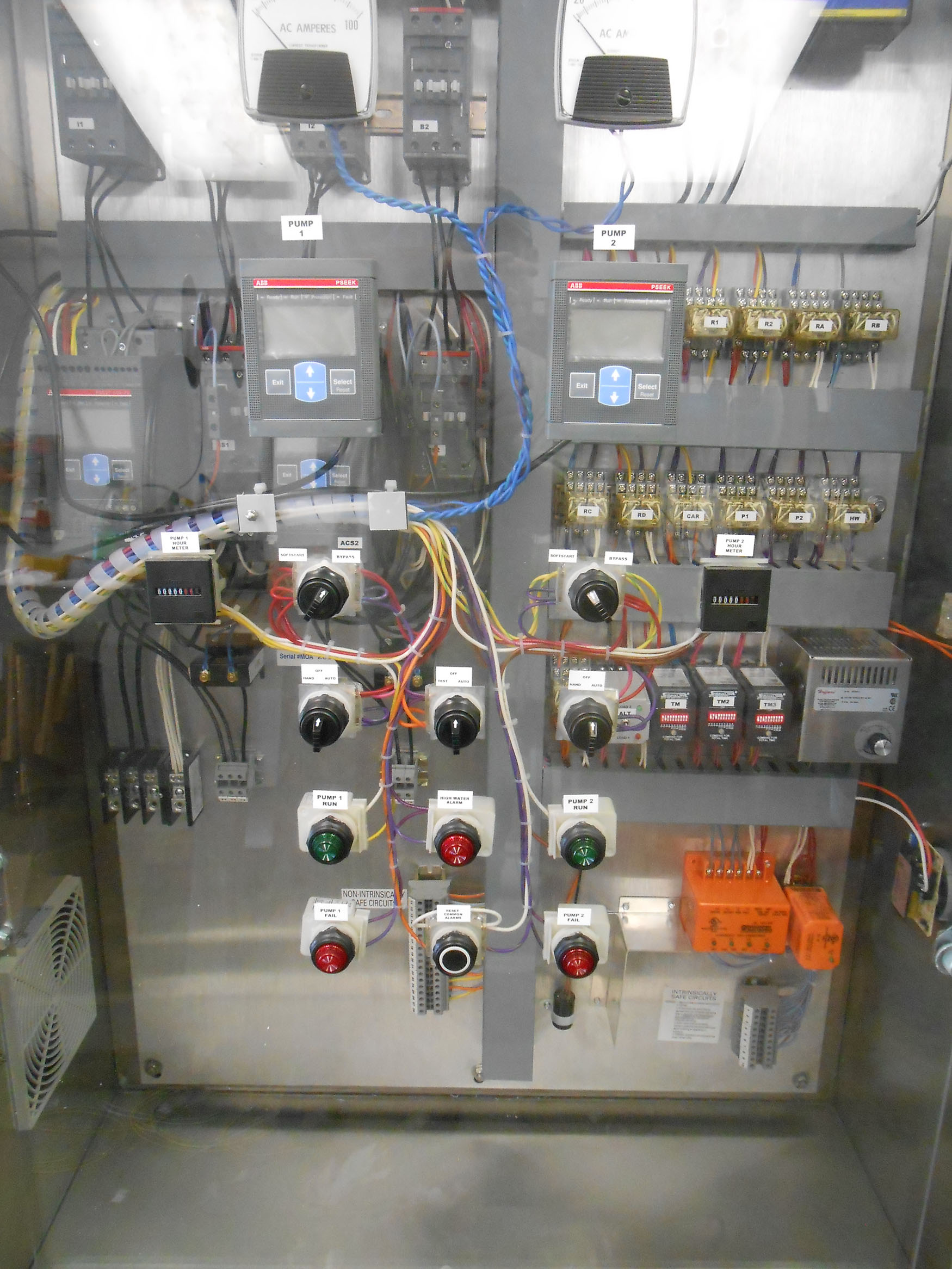 We provide

complete solutions for

wastewater management
Our trained technicians will find the problem and come up with the best solution so that don't have to worry.
We offer training classes so that you can stay informed and prepared for any potential issues.
We will help you come up with a design that is efficient and that best suits your business.
Our technicians are trained to provide service that is both consistant and reliable.
We provide warranty services for Myers products, which include troubleshooting, repair, and rebuild.
We offer complete design and engineering services for wastewater lift stations, sump pumps, and sewage pumps.