We Put Our Customers First
Dedicated to Providing
The Very Best Service
GCPE is a family owned and operated wholesale pump company that has been in business for more than 30 years, giving you experience and quality.
We are pleased to represent Myers pumps in our territory of 3 states including Mississippi, Alabama and Florida.
We specialize in design assistance of Waste Water Lift Stations, or any Sump and Sewage needs form the largest applications.
Pumps, Panels, Basins & Parts
WE OFFER ASSEMBLED LIFT STATIONS FOR RESIDENTIAL,
COMMERCIAL, AND INDUSTRIAL LOCATIONS IN VARIOUS SIZES AND CONFIGURATIONS.
Our customers include: engineers, contractors, developers, municipalities, city water companies, and plumbers across the Gulf Coast of Alabama, Mississippi, and Florida.
GCPE Can Help Today
Our trained technicians will find the problem and come up with the best solution so that don't have to worry.
We offer training classes so that you can stay informed and prepared for any potential issues.
We will help you come up with a design that is efficient and that best suits your business.
Our technicians are trained to provide service that is both consistant and reliable.
We provide warranty services for Myers products, which include troubleshooting, repair, and rebuild.
We offer complete design and engineering services for wastewater lift stations, sump pumps, and sewage pumps.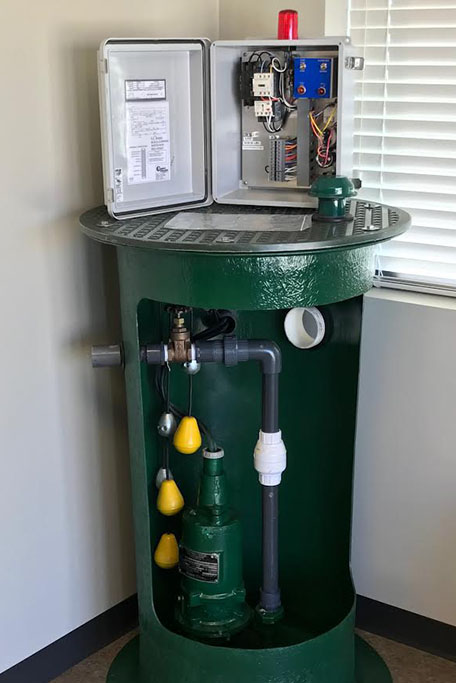 Simple installation

& fast support
We install and service a wide range of pumps from grinder to sump. We also provide design services for any sized system commercial or residential, while offering lift stations, control panels, and floats.